24 May 2020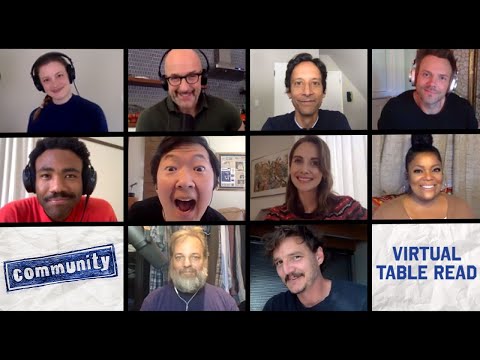 The cast of Community held a table read of one of their typically funny and heartfelt scripts. Community very much got caught up in NBC not knowing quite what to do with it, and the fact that we got six seasons (and a movie?) of it is remarkable.
This table read reminded me:
How much I loved the writing on this show
How much it shines through when a cast truly cares for each other (see also Scrubs)
How funny it is to watch someone who is not entirely familiar with this show stumble into the absurdity
It's a wonderful half hour. Follow it up with the 40 minute Q&A session that followed.
After Dan Harmon's Harmontown podcast ended, I didn't realize how much I'd missed his particular brand of heartfelt absurdity. Rick & Morty is hilarious and wonderful, but it doesn't have the emotional core that Community did.
I guess it's time to start rewatching again …